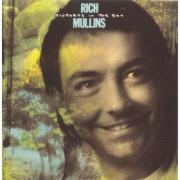 ---
Release Date: [[{{{Release Date}}}]]
---
Label(s):
---
Topic About This Album in Wikipedia:
---
Adds pages to the Master List of Stubs.
---
Pictures in the Sky 

is an album by Rich Mullins

. It released in 1987 on Reunion Records.
Album Info
Edit
Procuced By

Reed Arvin

Executive Producers

Michael Blanton
Dan Harrell

Mastered By

Hank Williams (Master Mix, Nashville, Tennessee)

Engineered and Mixed By

Brent King

Additional Drum Programming By

Dave Adams

Recorded At

Center Stage, Nashville, Tennessee
Hummingbird Studios, Nashville, Tennessee
The Gold Mine, Brentwood, Tennessee
Instrument Credits
Edit
Drums

Keith Edwards

Percussion

Tim Marsh

Guitars

Jerry McPherson

Bass Guitars

Gary Lunn

Synthesizers

Reed Arvin

Keyboards

Reed Arvin

Footsteps, Fingersnaps, Hadclaps

Reed Arvin
Lead Vocalists
Edit
Background Vocalists
Edit
Chris Harris
Chris Rodriguez
Mark Heimermann
Kim Fleming
Donna McElroy
Lisa Bevill
Renee Garcia
Track listing
Edit
Ad blocker interference detected!
Wikia is a free-to-use site that makes money from advertising. We have a modified experience for viewers using ad blockers

Wikia is not accessible if you've made further modifications. Remove the custom ad blocker rule(s) and the page will load as expected.