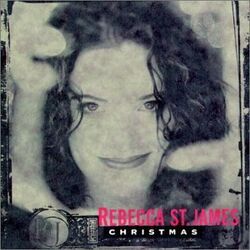 ---
Release Date: [[{{{Release Date}}}]]
---
Label(s):
---
Topic About This Album in Wikipedia:
---
Adds pages to the Master List of Stubs.
---
Produced by

Tedd T.

Executive Producers

Dan R. Brock and Eddie DeGarmo

Recorded and Mixed at

Antenna Studios, Brentwood, TN.

Recorded by

Julian Kindred, Tedd T., and Quinlan

Sweet Little Jesus Boy

♫

, Happy Christmas

♫

, One Small Child

♫

, O Holy Night

♫

, and A Cradle Prayer

♫

Mixed by

Julian Kindred

O Come Emmanuel

♫

, Silent Night

♫

, What Child Is This

♫

, and O Come All Ye Faithful

♫

Mixed by

Chuck Zwicky, assisted by Marcelo Pennell

Jesu' Joy Of Man's Desiring

♫

Mixed by

Marcelo Pennell

Mastered by

Ken Love at MasterMix

Production and Creative Assistant

Quinlan

Photography

Frank Ockenfels 3

Art Direction and Design

Tom Davis at East West Design
Ad blocker interference detected!
Wikia is a free-to-use site that makes money from advertising. We have a modified experience for viewers using ad blockers

Wikia is not accessible if you've made further modifications. Remove the custom ad blocker rule(s) and the page will load as expected.