General Information on Michael Tait

---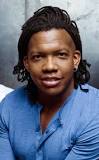 ---
Last Known Label(s)
---
1st Recording Released In:
1989
---
Topic About Michael Tait in Wikipedia:
Michael Tait is a contemporary Christian music artist. Michael Tait met Toby McKeehan and Kevin Max while attending Liberty University in the late 1980s, and formed four-time Grammy winning band DC Talk, with whom he released five acclaimed studio albums. Tait is the current lead singer of Newsboys (Artist), and one third of Christian rock group Dc Talk (Artist) (though the group has been on hiatus since 2001). Tait also has had success in his solo career, founding a band called Tait in 1997. He toured as a solo act until 2007. He became lead singer of the Christian pop rock band Newsboys in 2009, and though Peter Furler was the lead vocalist on the album In the Hands of God, Tait provided supporting vocals on the project. Aside from singing, Tait is also a self-taught guitar player. One of Tait's five sisters is Lynda Randle, who is a gospel singer with the Gaither Homecoming Series.
Ad blocker interference detected!
Wikia is a free-to-use site that makes money from advertising. We have a modified experience for viewers using ad blockers

Wikia is not accessible if you've made further modifications. Remove the custom ad blocker rule(s) and the page will load as expected.