General Information on Matthew West
---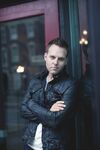 ---
Official Artist Website
---
Last Known Label(s)
---
1st Recording Released In:
2003
---
Topic About Matthew West in Wikipedia:
Matthew West is a Christian artist. He was born on April 25, 1977. He began playing music when he started college, because that's when his dad gave him a guitar.
He is known for songs like "More♫", "Next Thing You Know♫", The Motions♫ and "You Are Everything♫". His career was threatened in 2007 when he developed vocal problems and was forced to stay silent for 2 months. However, West was healed and continued to make music.
Discography
Edit
Compilation Contributions
WOW Hits 2007, 2006 .... "Only Grace" (from History) [Sparrow]
Night Of Joy 2005, 2005 .... "Get Away" (from History) [Disney]
WOW Christmas Green, 2005 .... "Let It Snow, Let It Snow, Let It Snow" [Word]
WOW Hits 2005, 2004 .... "More" (from Happy) [Sparrow]
Festival Con Dios Vol. 3, 2003 .... "More" (from Happy) [Inpop]

Ad blocker interference detected!
Wikia is a free-to-use site that makes money from advertising. We have a modified experience for viewers using ad blockers

Wikia is not accessible if you've made further modifications. Remove the custom ad blocker rule(s) and the page will load as expected.