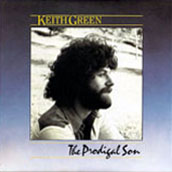 ---
Release Date: [[{{{Release Date}}}]]
---
Label(s):
---
Topic About This Album in Wikipedia:
---
Adds pages to the Master List of Stubs.
---

Keith Green was in the midst of recording this album when he died. That is how this album was released after he died. More songs may have been planned, but they probably were never recorded in time. Hence, they were left out.
This album is missing vital information.
If you have that data, please provide that and remove this template.
---
Missing Data:
We have no credit information for this album
Ad blocker interference detected!
Wikia is a free-to-use site that makes money from advertising. We have a modified experience for viewers using ad blockers

Wikia is not accessible if you've made further modifications. Remove the custom ad blocker rule(s) and the page will load as expected.