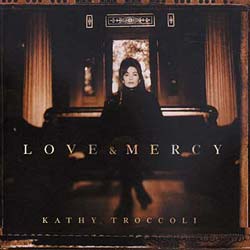 ---
Release Date: [[{{{Release Date}}}]]
---
Label(s):
---
Artist's Page for this album
---
Adds pages to the Master List of Stubs.
---
Quote From the Artist's Website About This Album
Edit
Source:  http://win05.startlogic.com/kathytro/viewitem.asp?proid=8

In her eighth album, Kathy's Love & Mercy project demonstrates how much musical ground she has covered in 15 years. The first single was Love One Another♫ and was dedicated to His Touch Ministries, a national Aids organization in Houston. Also featured is A Baby's Prayer♫ which offers a baby's perspective on abortion and forgiveness.

This work is copyrighted. The individual who uploaded this work asserts that this qualifies as fair use of the material under United States copyright law.
This album is missing vital information.
If you have that data, please provide that and remove this template.
---
Missing Data:
We have no credits for this album
Ad blocker interference detected!
Wikia is a free-to-use site that makes money from advertising. We have a modified experience for viewers using ad blockers

Wikia is not accessible if you've made further modifications. Remove the custom ad blocker rule(s) and the page will load as expected.