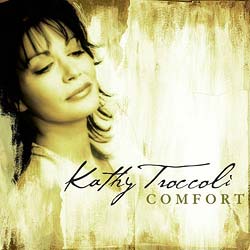 ---
Release Date: [[{{{Release Date}}}]]
---
Label(s):
Independant
---
Artist's Page for this album
---
Adds pages to the Master List of Stubs.
---
This album is missing vital information.
If you have that data, please provide that and remove this template.
---
Missing Data:
We have no credit information for this album
Quote From the Artist's Website About This Album
Edit
Source:  http://win05.startlogic.com/kathytro/viewitem.asp?proid=2
Attribution:  Kathy Triccoli

I've always believed that music transcends almost every other avenue for reaching our deepest emotions. Couple that music with a few reminders from God and it becomes supernatural. I travel all over the world and I find the same thing in each location – people who are just like me, looking for hints of peace and calm in this crazy world. That's the purpose of this recording. All of the songs have been chosen for a specific reason to bring you comfort. I pray it does just that.

This work is copyrighted. The individual who uploaded this work asserts that this qualifies as fair use of the material under United States copyright law.
Ad blocker interference detected!
Wikia is a free-to-use site that makes money from advertising. We have a modified experience for viewers using ad blockers

Wikia is not accessible if you've made further modifications. Remove the custom ad blocker rule(s) and the page will load as expected.