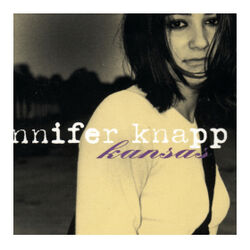 ---
Release Date: [[{{{Release Date}}}]]
---
Label(s):
---
Adds pages to the Master List of Stubs.
---

Kansas was Jennifer Knapp's first major album and the first she released through a major label.
Produced By

Mark Stuart

Executive Producer

Toby McKeehan & Byron Funk

A&R Direction

The M Double & Elemental

Recorded By

Jef Curtiss

Recorded At

Shakin' Studios in Franklin, TN
House of Insomnia in Franklin, TN

Mixed By

Skidd Mills at Ardent Studios in Memphis, TN

Mastered By

Eric Wolf at Wolf Mastering in Nashville, TN
Art Direction

Kerri McKeehan Stuart

Photography

Ron Keith & Kerri McKeehan Stuart

Cover Design

Kerri McKeehan Stuart

Graphic Design

Astrid V. Herbold
Instruments
Edit
The insrument credits are unreadable in the CD version due to handwriting. If you have a more readable copy, please enter those credits.
Ad blocker interference detected!
Wikia is a free-to-use site that makes money from advertising. We have a modified experience for viewers using ad blockers

Wikia is not accessible if you've made further modifications. Remove the custom ad blocker rule(s) and the page will load as expected.