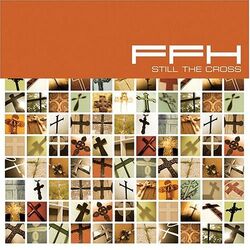 ---
Release Date: [[{{{Release Date}}}]]
---
Label(s):
---
Topic About This Album in Wikipedia:
---
Artist's Page for this album
---
Adds pages to the Master List of Stubs.
---
Executive Producers

Bob Wohler & Jeromy Deibler

Band Tracks Recorded By

Todd Robbins
Scott Williamson
Randy Poole

Vocals & Overdubs Recorded By

Scott Williamson

Strings Recorded By

Brent King

Additional Recording By

Lincoln Brewster

Studios

Dark Horse Recording in Franklin, TN
The Carpal Tunnel in Franklin, TN
The Sound Kitchen in Franklin, TN
Classic Recording in Franklin, TN
Omni Sound in Nashville, TN
Linc's Crib in Roseville, CA

Assistant Engineers

Phillip Cooper
Chris Henning
Michael Modesto
Kevin Pickle
Eric Tonkin
Garrett Williamson (age 6)

Mastered By

John Mayfield at Mayfield Mastering in Nashville, TN
Photography

Andrew Southham

Stylist

David Kaufman

Hair & Makeup

Robin Geary & Brady Wardlaw

Cross Photography

Tim Parker & Ron Roark

Design By

Tim Parker

A&R Production

Michelle Pearson
Ad blocker interference detected!
Wikia is a free-to-use site that makes money from advertising. We have a modified experience for viewers using ad blockers

Wikia is not accessible if you've made further modifications. Remove the custom ad blocker rule(s) and the page will load as expected.