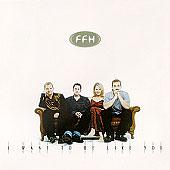 ---
Release Date: [[{{{Release Date}}}]]
---
Label(s):
---
Artist's Page for this album
---
Adds pages to the Master List of Stubs.
---

The print on this album is too light to list who played which instrument and similar credits.
Produced By

Scott Williamson

Executive Producers

Robert Beeson & Bob Wohler

Band Tracks Recorded By

Salvo at The Bennett House in Franklin, TN
Sixteenth Avenue Sound in Nashville, TN

Breathe in Me

♫

Recorded By

Randy Poole

Vocals & Overdubs Recorded By

Scott Williamson & Randy Poole at The Sound Kitchen in Franlkin, TN and at Quad Studios in Nashville, TN

Mixed At

Recording Arts in Nashville, TN
The Sound Kitchen in Franklin, TN

Assistant Engineers

Shawn McLean
Adam Hatley
Greg Parker
Reid Skippen

Digitally Edited By

John Mayfield at Mayfield Mastering in Nashville, TN

Mastered By

Hank Williams at MasterMix in Nashville, TN
Cover Design
Edit
Photography By

Matt Barnes

Design By

Axis Media & Michelle Kapp
Ad blocker interference detected!
Wikia is a free-to-use site that makes money from advertising. We have a modified experience for viewers using ad blockers

Wikia is not accessible if you've made further modifications. Remove the custom ad blocker rule(s) and the page will load as expected.