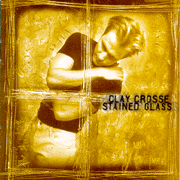 ---
Release Date: [[{{{Release Date}}}]]
---
Label(s):
---
Adds pages to the Master List of Stubs.
---
Album Information
Edit
Produced By

Mark Heimermann for Fun Attic Productions
Regie Hamm for One G Productions

Engineered By

Tom Laune
Joe Baldridge
Todd Robbins
Keith Compton
Bill Deaton

Assisted By

Robert "Void" Caprio, Shawn McLean, and Joe Costa

Tracks Assisted By

Greg Parker

Mixed By

Joe Baldridge

Assisted By

Joe Costa

Production Manager

PJ Heimermann

Assisted By

Dion Velasquez

Mastered By

Hank Williams at MasterMix in Nashville, TN

Tracked At

Bennett House, October Studio

Recorded at Fun Attic Studio and Omni Sound

Mixed At

Sixteenth Avenue Sound

Production Coordinator for Regie Hamm

Holly Krig-Smith

Photography By

Ben Pearson

Art Direction and Design By

Diana Lussenden

Styling By

Ruth Johnson
Ad blocker interference detected!
Wikia is a free-to-use site that makes money from advertising. We have a modified experience for viewers using ad blockers

Wikia is not accessible if you've made further modifications. Remove the custom ad blocker rule(s) and the page will load as expected.