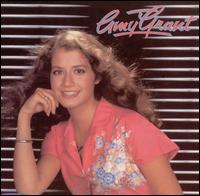 ---
Release Date: [[{{{Release Date}}}]]
---
Label(s):
---
Topic About This Album in Wikipedia:
---
Adds pages to the Master List of Stubs.
---
Album credits
Edit
Producer

Chris Christian

Assistant Producer

Brown Bannister

Art Direction and Design by

Michael Harris Design

Photography

Michael Borum

Recorded and Remixed at

The Gold Mine Studio, Brentwood, Tennessee

Engineer

Brown Bannister

Overdubs

Sound Stage Studios, Nashvilee, Tennessee

Engineer

Warren Peterson, Morgan Studio, London, England

Assistant Engineers

Lanny Avery, Wade Jaynes

Mastered by

Glenn Meadows at Masterfonics, Nashvilee, Tennessee
Musicians
Edit
Keyboards

Shane Keister, Randy Goodrum

Accoustic Guitar

Steve Chapman, Ron Elder, Brown Bannister

Electric Guitar

Peter Bordonali, Joe Wilson, Reggie Young

Bells

Brown Bannister

Drums

Kenny Malone, Lanny Avery, Jerry Carrigan, Larri Londin

Bass

Steve Shaffer, Joe Osborn

Saxophone

Dennis Solee

Flute

Dennis Solee

Clarinet

Dennis Solee

Oboe

Robert Taylor

Horns

Don Sheffield, George Cunningham, Roger Bissel, Dennis Good

Strings

Sheldon Kurland Strings

Background Vocals

Chris Harris, Cindy Lipford, Marty McCall, Gwen Moore, Gary Pigg and "The Grapeland Vocal Band"
Ad blocker interference detected!
Wikia is a free-to-use site that makes money from advertising. We have a modified experience for viewers using ad blockers

Wikia is not accessible if you've made further modifications. Remove the custom ad blocker rule(s) and the page will load as expected.